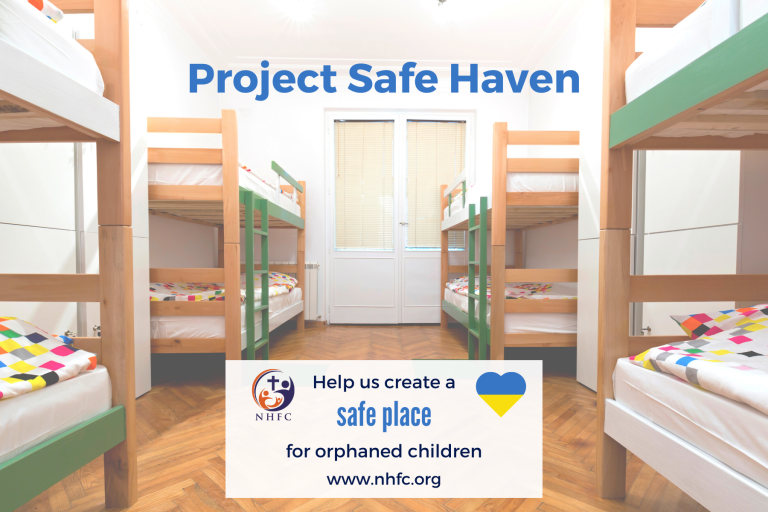 The soldiers, the barricades, the guns…. it's incredibly distressing. Imagine being an orphaned child already separated from family, placed in an institution and all that entails… and now being told to flee for your life from bombs in the sky. The amount of trauma for the orphaned and vulnerable children of Ukraine is unreal. It's devastating!
New Horizons for Children is on the ground in Ukraine working with orphanages and boarding schools all across the country. Already we have helped create 26 Safe Havens for over 2,000 children to have shelter, food, medical care, and other resources right in Ukraine close to the border. This relocates everyone to a safe place, yet limits the trauma of moving children so quickly to a new country and system of care and keeps them with their known caregivers. Each facility is prepared with bedding, food, medical supplies, trauma informed resources, and other needs.
With Ukraine asking to partner with New Horizons for Children with a memorandum of understanding to care for all the orphaned children needing evacuation and shelter, Project Safe Haven has become much larger than what we originally thought. With this in mind, we have now established NHFC Ukraine which is focused solely on Ukraine, and we are now hoping to create a centralized village of orphanages.
Please encourage your church, your friends, and your neighbors to join in the efforts to help care for the children of Ukraine. Here are three ways to do this.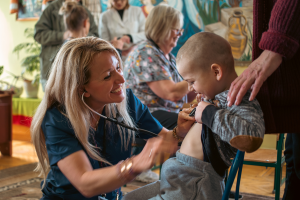 #1: Become a monthly Change Maker (or increase your current monthly donation)
Our current work in Ukraine to safely house and support the children costs approximately $18,000/month. With your family, choose an amount that you would like to commit to and easily set-up your monthly payment information. These consistent donations allow us to care for the children in Ukraine now and also to have predictable budgets moving forward so that we can make decisions about how to provide consistent care for the children as their circumstances change.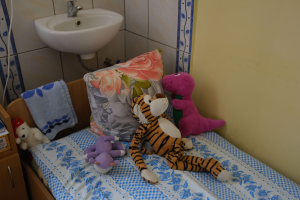 #2: Approach the leaders at your church or small group to ask for a donation from the church benevolence fund and/or for an opportunity to request donations from the congregation directly.
Add your information and give the Church Request Letter to your church leader
Ask to share about New Horizons for Children with your congregation
Talk to your Bible study group and choose to provide for something on the Needs List
Any and every donation helps no matter how large or small. Click here to give a one time gift to Project Safe Haven
Whichever gift you give, you are changing lives. Thank you for your commitment to care for these precious children. Your gift to care for the fatherless will make a difference!