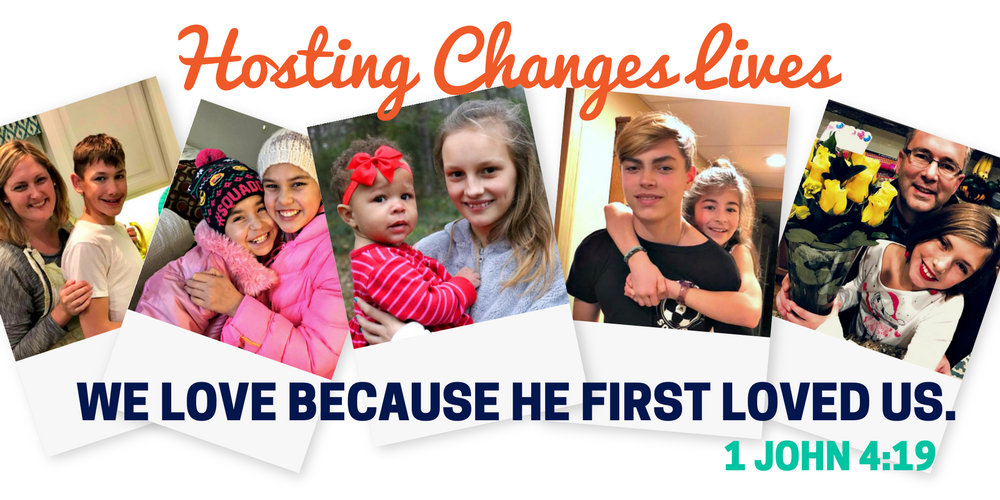 Due to the war in Ukraine hosting is temporarily delayed. If you have questions, or would like additional information, please email contact@nhfc.org.
Since 2005, thousands of orphans have been hosted through our ministry, matched with Christian host families throughout the United States. Families (like you!) invite an orphaned child from Latvia or Ukraine to join your family for a 4-6 week hosting season (Summer or Christmas).
Our goal is to identify children in orphanages & foster families in other countries who would benefit from and most likely be able to adapt to a Christian family environment in the USA for a 4-6 week hosting program. We aim to share Jesus, teach English, provide cultural differences and show how a loving family life can and should be. Because of the mission of our program, all our hosting families must be of the Christian faith and attending a Christian church. We are a non-denominational organization, but we are all Christians, serving one God and following Jesus Christ as His son, and as our personal Savior. Teaching and modeling Christian principles is a primary goal for our hosting families.
To host a child from Eastern Europe requires a donation of $2950 plus any additional travel expenses. Ultimately, each host family is responsible for fundraising the fees. We have ideas to assist with fundraising! All hosting money is considered a donation and is tax-deductible* as NHFC is a non-profit IRS approved 501-(c) 3 Corporation.
All hosting families must have several required pieces in place before hosting, including but not limited to…
Criminal background checks
Child abuse clearances
Reference checks
A home safety assessment coordinated by NHFC
8 hour training on caring for orphans
If you can't host, please see other ways that you can help! We always need donations to help bring sibling groups as it is usually cost-prohibitive for a single family to pay for more than one child.
*Gifts are tax deductible to the extent allowed by law. Please consult your tax adviser. New Horizons for Children is a non-profit, 501(c)3, Christian ministry.