Ukraine Trip 2023 - ongoing trips all year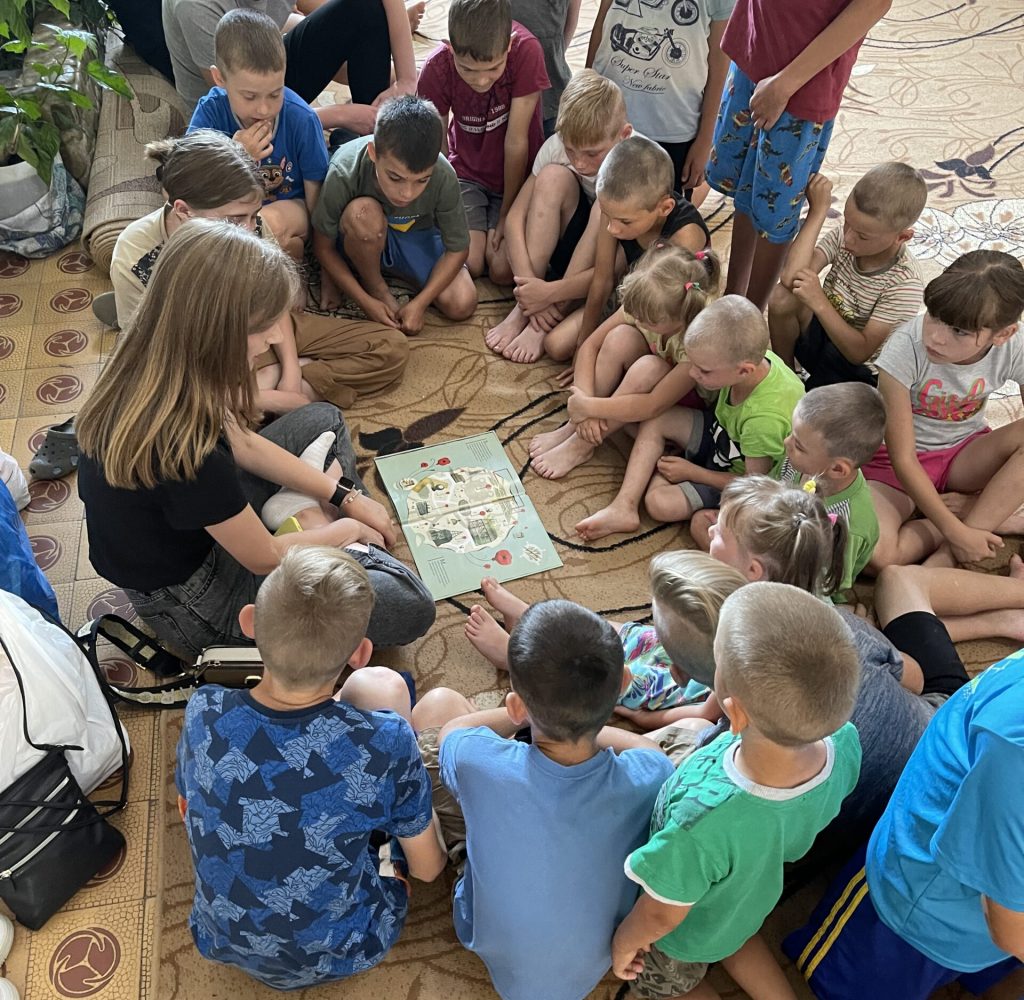 NHFC USA is partnering with NHFC Ukraine to provide support to displaced orphans in Ukraine. Individual volunteers travel at various times to join our staff in Lviv. Every few months, we take a doctor and nurse to do wellness checks. The rest of the time we have support volunteers rotating in and out who are willing to help us do whatever is necessary. This may include trips to orphanages, shopping trips for supplies, counting inventory, loading and unloading supplies, cleaning the team apartment, etc. The needs change daily.
This trip happens inside Ukraine which is currently at war with Russia. While any aggression in the west generally happens at military bases or energy infrastructure, sometimes missiles hit in Lviv and air raids sirens go off a few times a week. Your safety cannot be guaranteed. Prior to going, you will meet with our team leaders via video conference to pray, be trained, and prepare for this trip.
Team members are 100% responsible for their travel, lodging, and meal fees for the mission trip. 
Most members cover their flight and lodging fees (hotels, buses, etc.) by raising support from their church, family, and friends. NHFC will provide you with a fundraising page to share on your social media. The donations can go directly to NHFC and are tax deductible to the fullest extent allowed by law. If you prefer to not fundraise, you can pay for your travel and lodging and submit your receipt to NHFC for a tax donation letter. Your meals are not tax deductible. 
Once in country, the team stays at our apartment (air mattresses in the guys or girls room). There is also a very close hotel if you prefer your own room with more privacy and solitude. There are local grocery stores and restaurants where you can purchase your own food. Due to the war, utilities such as water, electricity, heat, and internet come and go. You may experience hours to days without these resources.
Non-refundable deposit. This fee goes toward bottled water, fuel getting around, utilities at the team location, etc.

Approximate Mission Trip Fees

$1,500 - $2,000

This includes costs for your airfare, hotel room in Warsaw, transportation into Ukraine, basic meals, etc. If you prefer to stay at a hotel or eat out every meal, your costs will be higher.
Space is limited and volunteers are selected based on whether or not you match with the current needs.  Volunteers must be over 21 years of age. The stay is 2-3 weeks at a time. Within 10 days of submitting your fully completed application and documents, you will be notified about whether or not you are a match for the upcoming trips, declined, or placed on a waiting list.
Ukraine dates are ongoing and continual. 1-2 volunteers rotate in and out at various times. We are making plans approximately 2 months ahead of desired time to travel.
For more information email office@nhfc.org.